The Referral program described below is only applicable to Sarwa Invest and Sarwa Save.

Refer a friend to Sarwa, and both of you will receive a $50 bonus in your Sarwa accounts!
What are the steps?
If you are an existing Sarwa client, share your referral code or link with a friend to use during the sign-up process. The code/link can be found on your Sarwa account.
Your friend must meet the minimum investment requirement (2,500 USD) within 90 days of opening their account. (This can be done via a one-time transfer or multiple transfers)
The referral bonus will be added to both of your accounts within 30 days of the requirements being met.

Kindly refer to the below for further instructions.
Mobile App:
(Refer to the Rewards sections at the bottom right-hand side)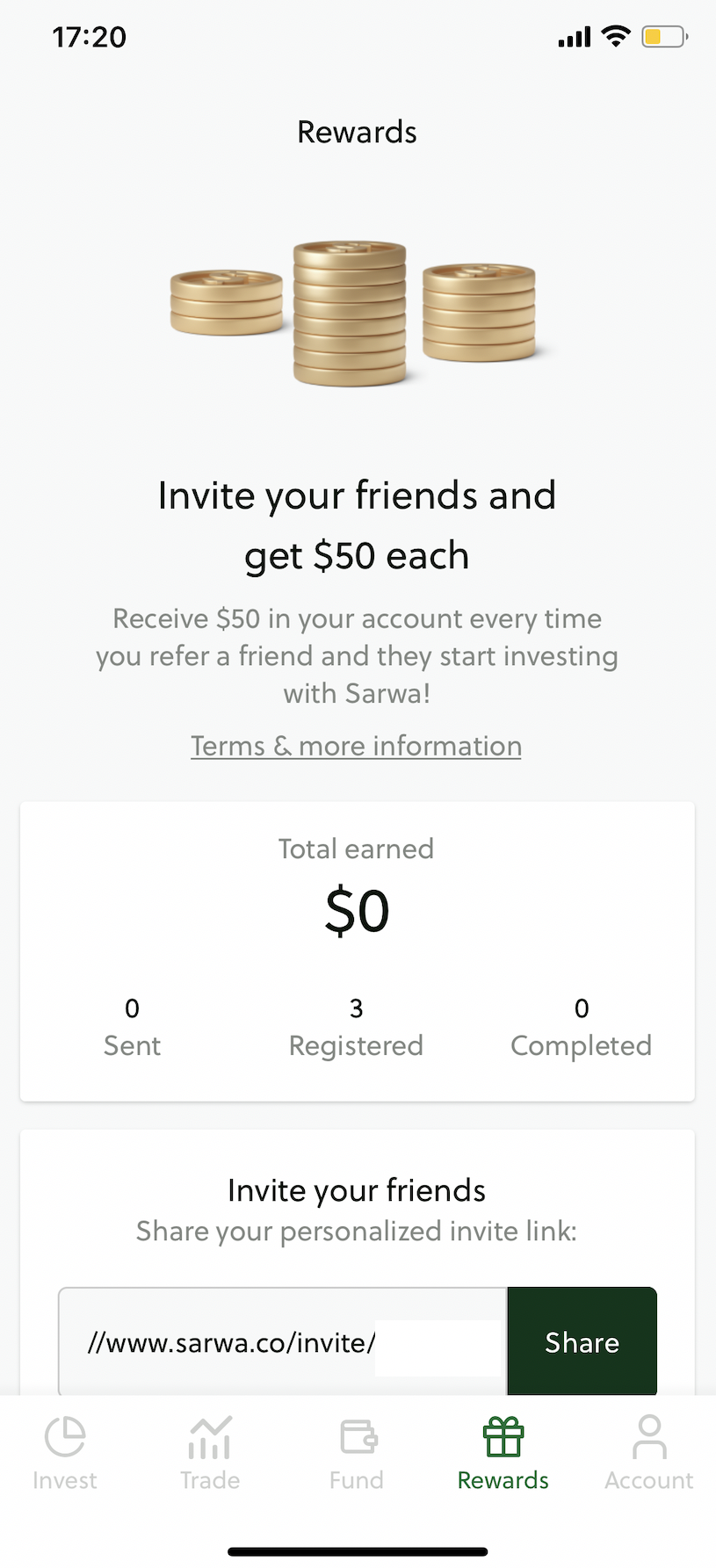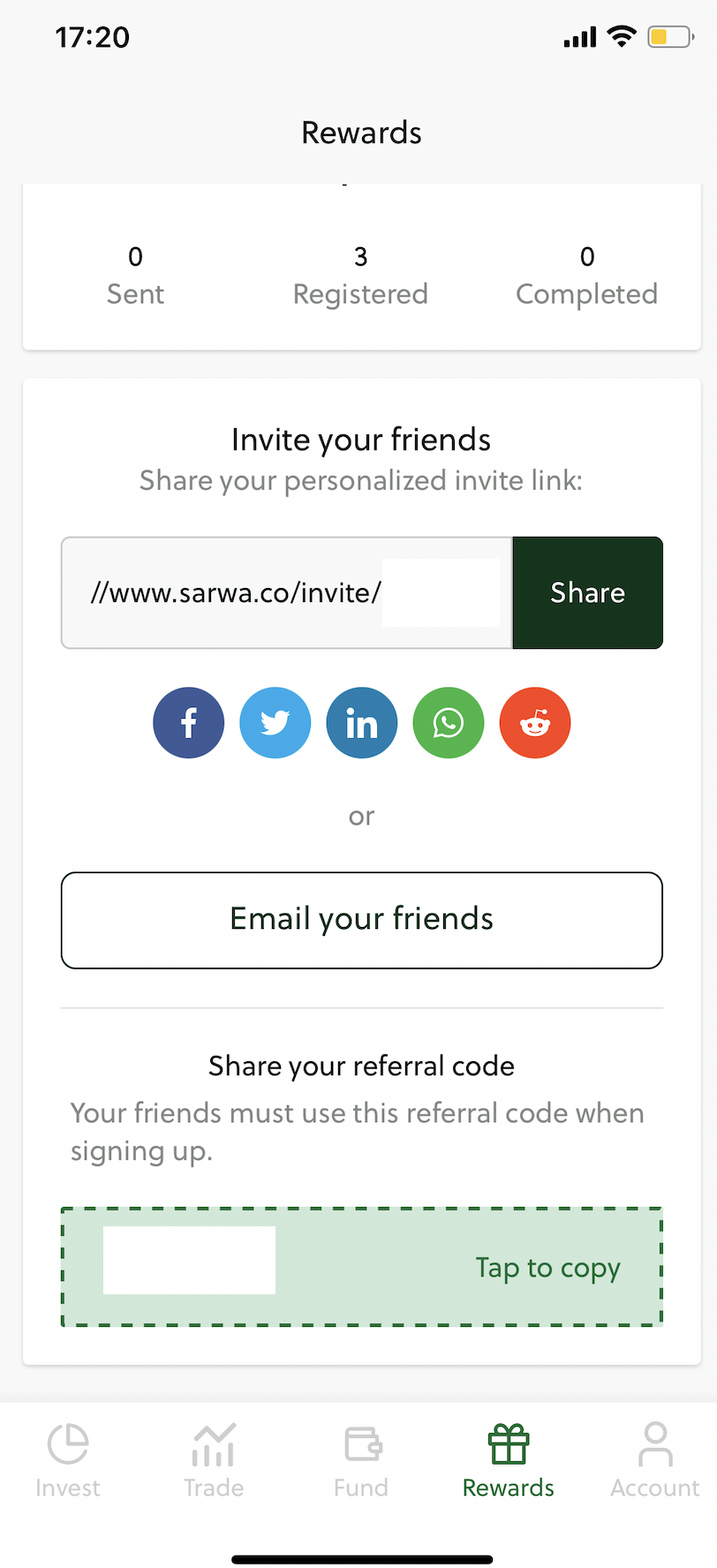 Web Browser:
(Refer to the Get $50 section at the top right-hand side)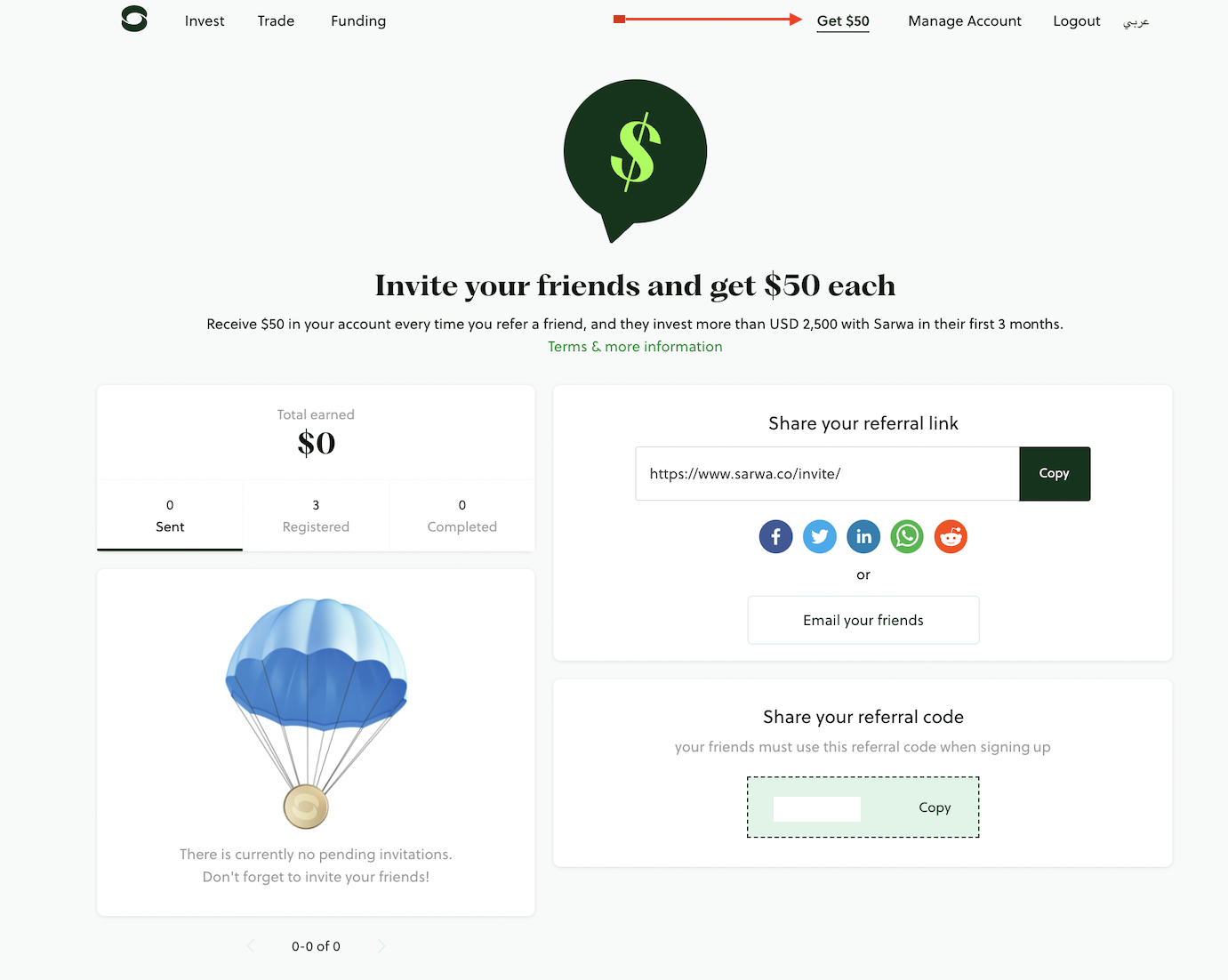 General terms:

Referral bonuses are processed during the first week of each month

Clients who receive a referral bonus must keep it in their account for 90 days, otherwise it may be deducted from their final withdrawal amount

The referral bonus is not valid for referring Joint Account Holders

Referral codes must be used during the on-boarding process, and cannot be added retroactively

Sarwa reserves the right to amend, withdraw or restrict the provision of the referral bonus at any time without notice. If Sarwa suspects fraudulent or abusive behavior, inappropriate, offensive or derogatory language, or gaming of the system, Sarwa reserves the right to withdraw all promotions including the referral bonus, and take any other action it deems appropriate including, but not limited to, closing the client's account
The Referral program described above is only applicable to Sarwa Invest and Sarwa Save.