We are happy to guide you through this!
To start the process, log in to your Sarwa account and click on Funding on the top left. Your page should look something like this: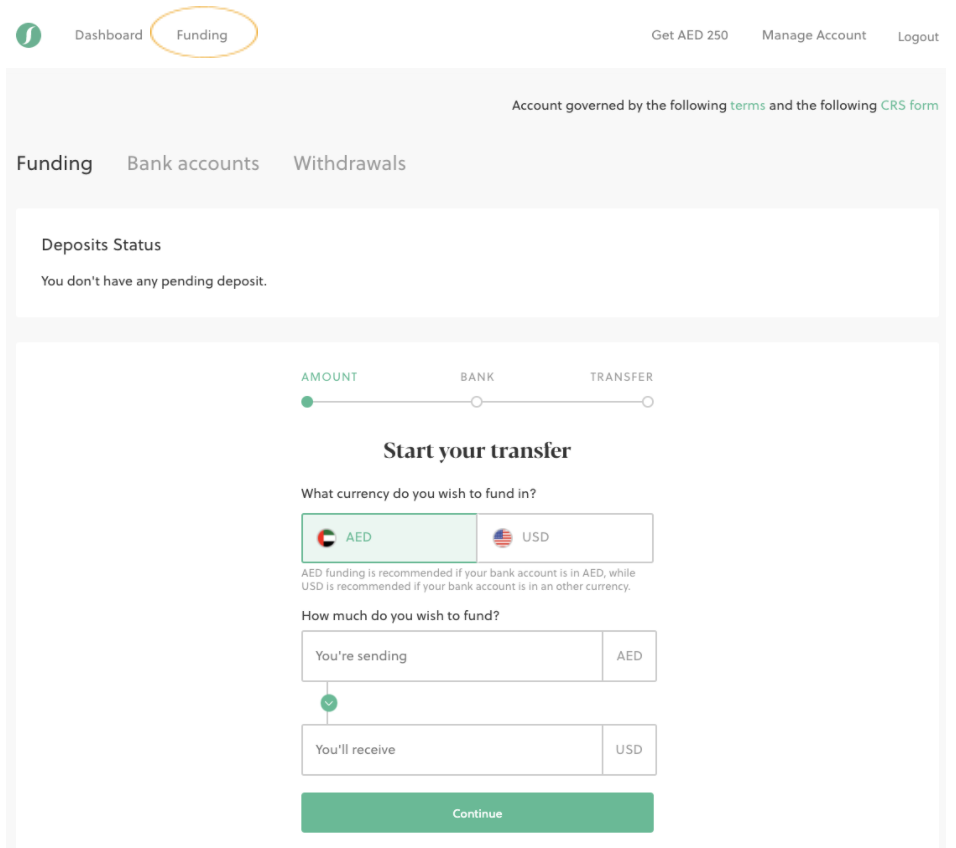 You must follow steps 1-3 in the instructions highlighted below to successfully complete your deposit:
Step 1:
A. Select the currency that you wish to fund your account in (e.g. if you are transferring in AED, select AED. If you are transferring in USD or other non-AED currency, select USD)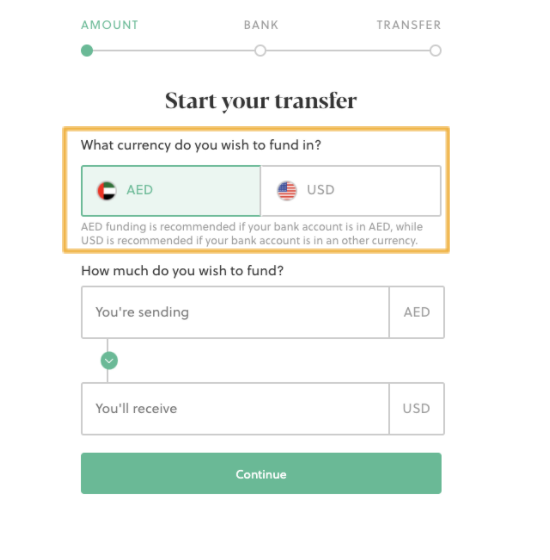 B. Indicate the currency and how much you wish to fund - if funding in AED, you will see the value that will actually be invested in USD. Then click on continue.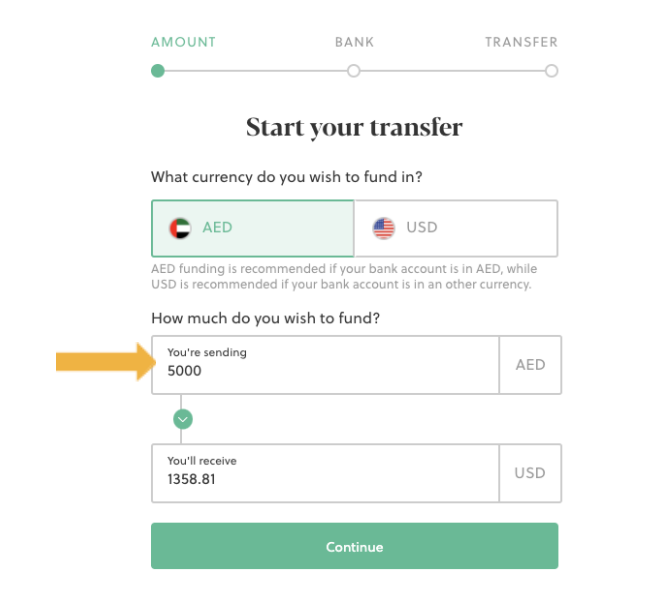 Step 2:
A. Identify whether your bank account is a local bank in the UAE or an international bank account (in any other country outside of the UAE).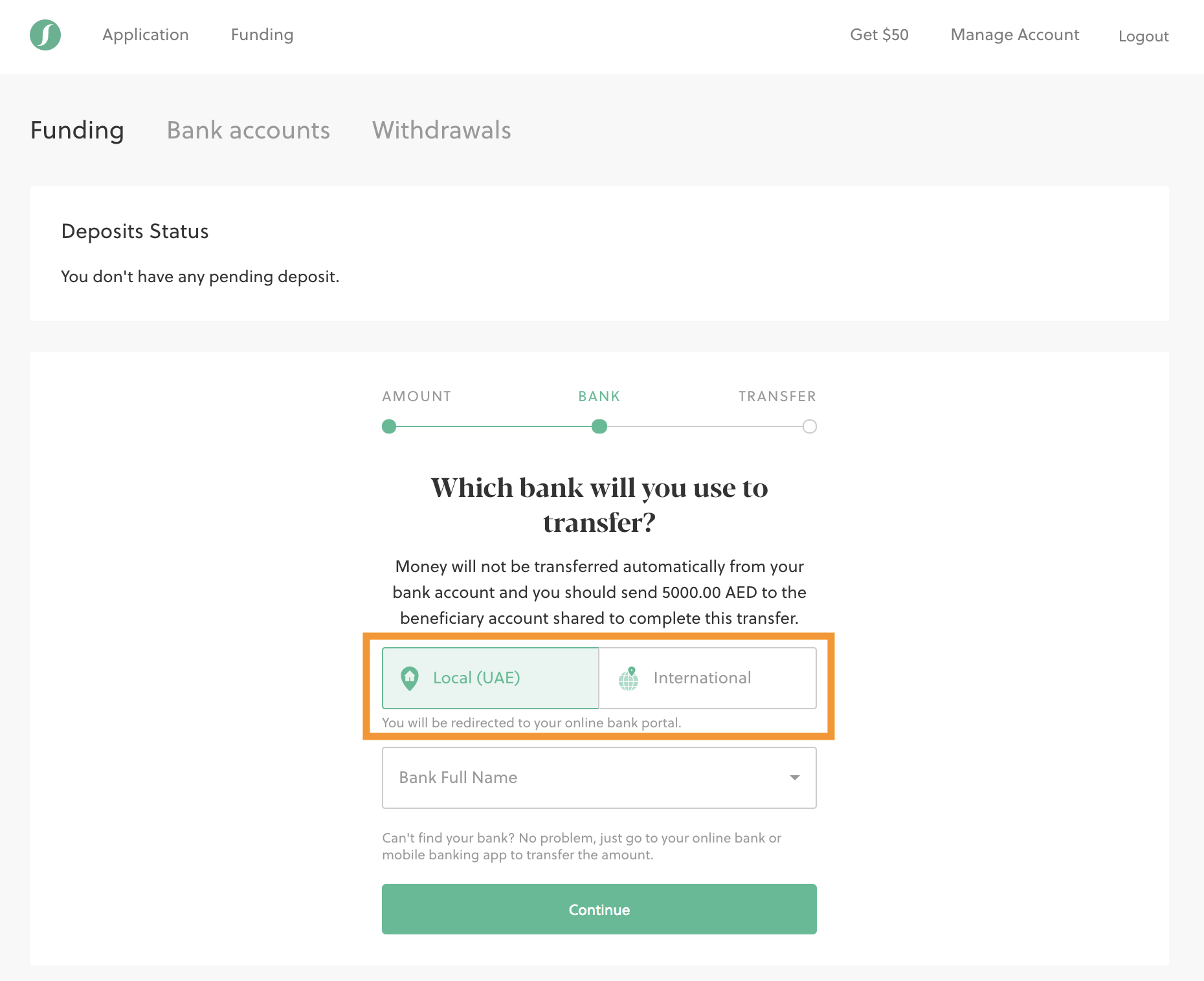 B. Select your bank name and click on continue. You will be redirected to your bank's portal.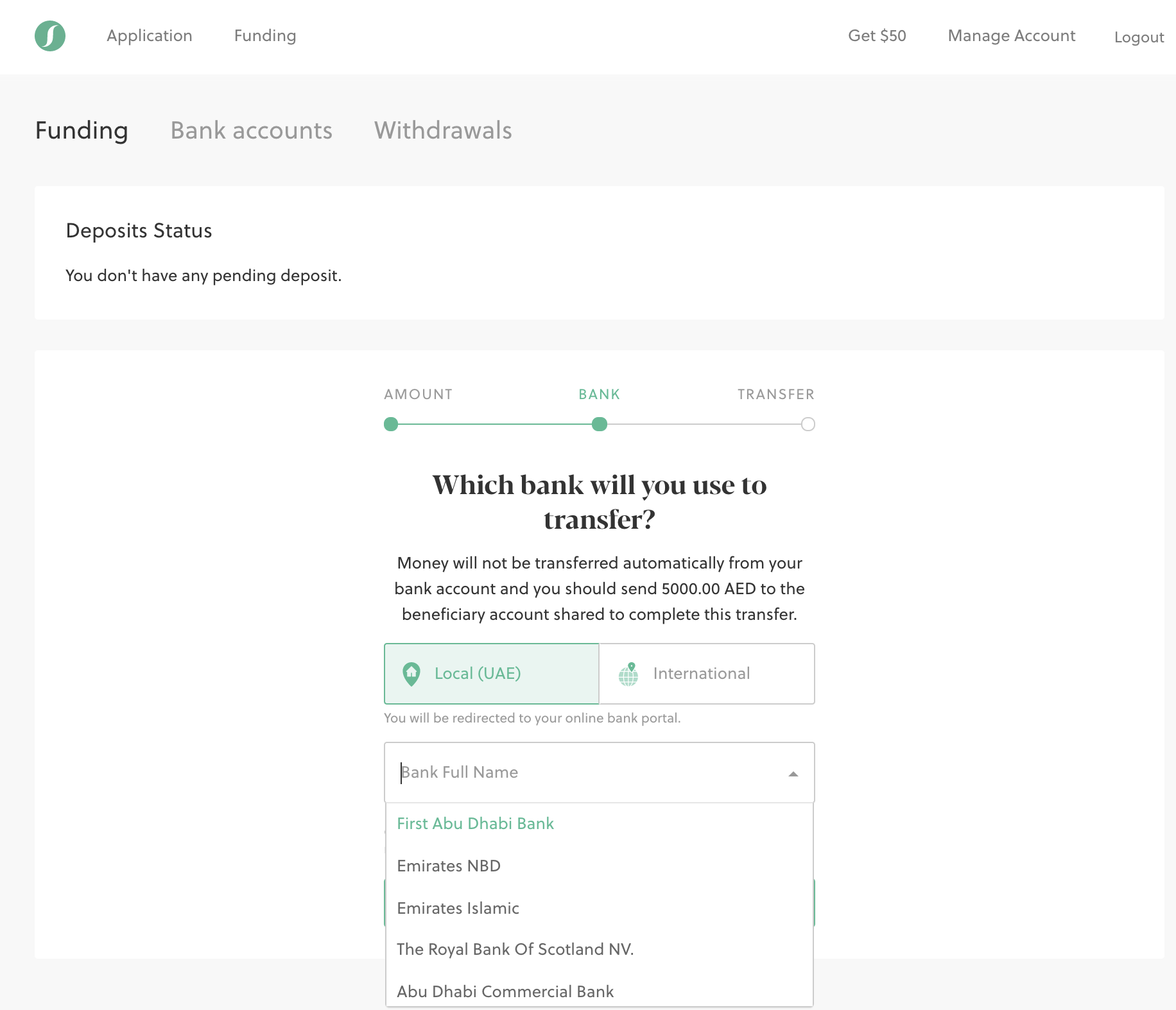 Step 3:
A. Log into your online bank portal and transfer the deposit amount from your personal bank account to Sarwa's ENBD account.
IMPORTANT: Make sure to add Sarwa as a beneficiary and enter your account reference number (starting with SW) in the reference field, payment field or similar field available based on your bank.
B. When the bank transfer is completed, confirm that you have transferred the amount to Sarwa's ENBD from your personal bank account. Click on "I've transferred xxx" on the bottom left in green to successfully complete the process.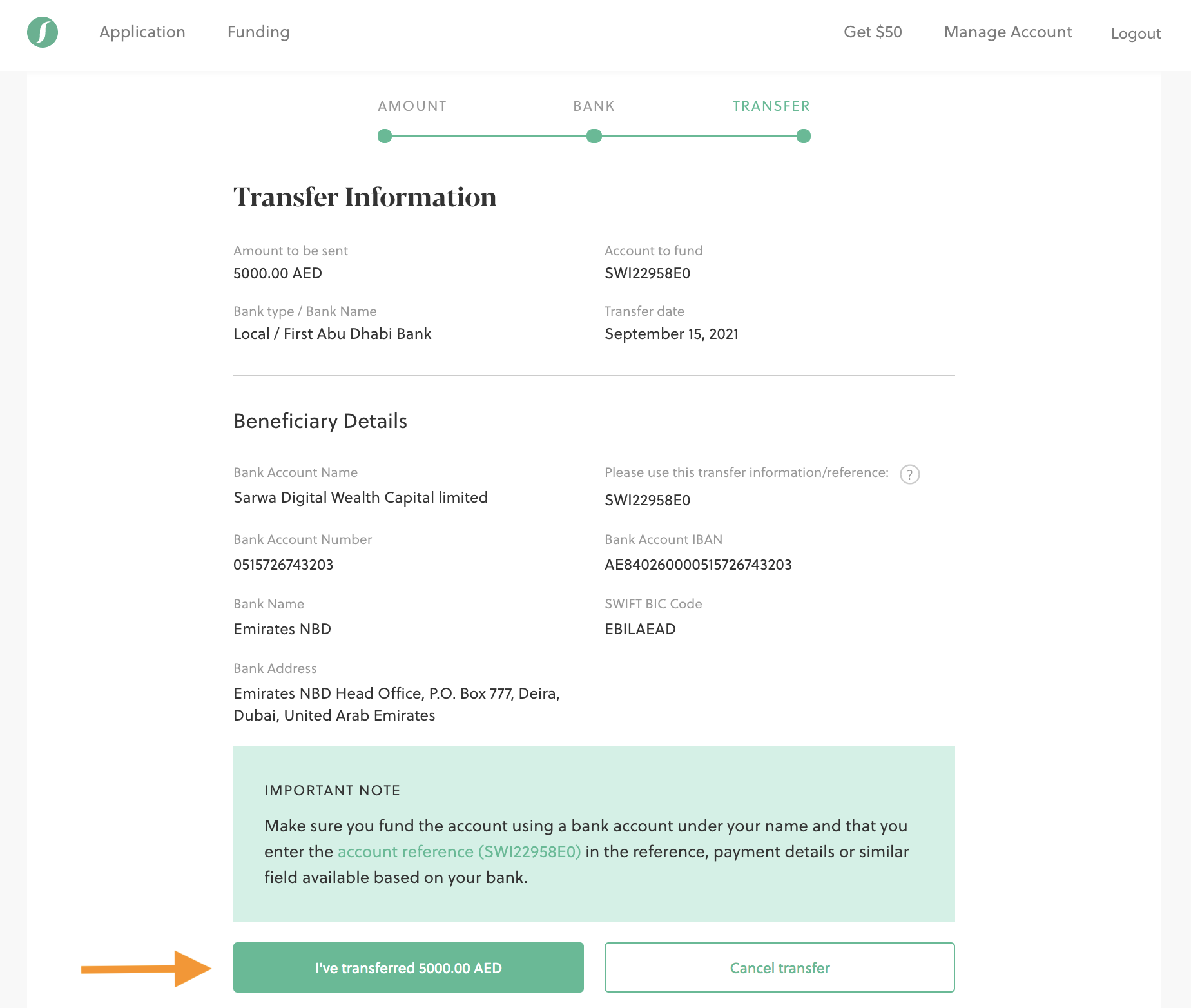 And that's it! You're done!
Please note it will take 2-3 business days (Monday-Friday) for the deposit to be invested and reflected on your dashboard.